---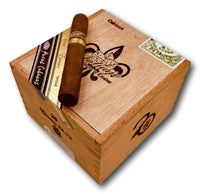 Sale
 Size: 5 x 50
Only 1,000 boxes made!
Tatuaje Escasos is a tribute to Pete Johnson's dog, Hunter. The "E" and the "R" are the last twoo vitola's of the line that spell out H-U-N-T-E-R. Look for notes of nuts, pepper, and slight hints of sweetness. 
Escasos in Spanish translates to the word "scarce". As you know, anything Tatuaje that is scares is usually always out of stock!